Top 10 Biggest Lottery Jackpot Wins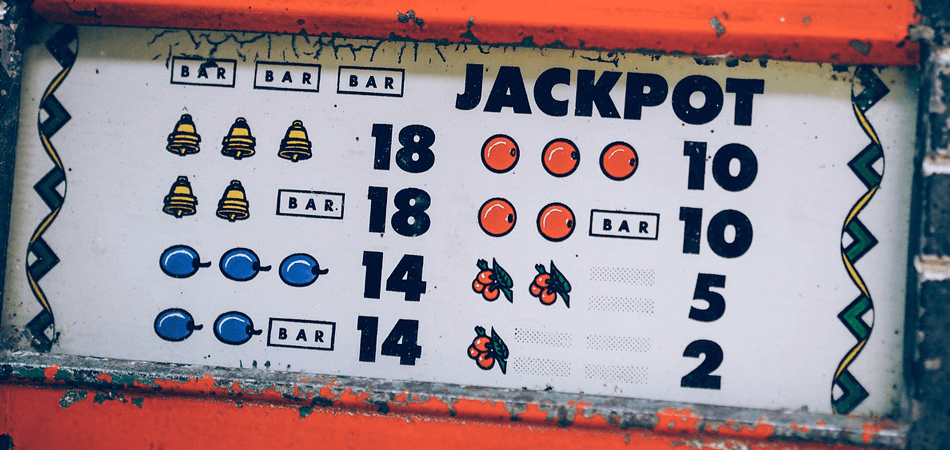 Big-money lottery winners are a growing demographic with thousands dotted all over the globe. And while most big prizes amount to a just couple of million, there are some jackpots which are quite simply mind-boggling.
Here's a guide to the ten biggest lottery pay-outs to date and the lucky blighters who received more money than they could ever imagine.
Jackpot: $1.6 billion, US Powerball Lottery, 13 January 2016
The biggest ever lottery jackpot had three winning tickets which resulted in three happy couples walking away with cash prizes of well over $300 million each. The lucky recipients were David Kaltschmidt and Maureen Smith, John and Lisa Robinson and Marvin and Mae Acosta.
The Acostas took six months to claim their eye-watering prize – when their identity was revealed hundreds of people turned up at the local 7-Eleven, where they'd purchased the ticket. We're still not quite sure why.
Jackpot: $656 million, US Mega Millions, 30 March 2012
Merle and Patricia Butler, a syndicate named The Three Amigos and an anonymous winner bagged this giant jackpot, courtesy of the Maryland Lottery.
All of them received a cool $218.6 million to play with. In addition to the winners, one of the shops which sold the tickets received around $500,000, proving that it's not just the ticket owners who receive a healthy windfall from lottery pay-outs.
Jackpot: $648 million, US Mega Millions Lottery, 17 December 2013
This particular monster jackpot was split between two winners, Ira Curry of Georgia and Steve Tran from Northern California.
56 year old Curry hand-picked her winning numbers using a combination of family birthdays and the lucky number 7, while delivery-driver, Steve Tran took two weeks to realise he'd struck it rich.
Incidentally, the owner of the gift-shop where Tran bought his ticket received an estimated £1 million.
Jackpot: $590 million, Powerball lottery, 18 May 2013
Gloria C MacKenzie won the largest undivided jackpot in history. The 84 year-old from Florida decided to take her winnings in one lump sum which amounted to $370 million.
After taxes, the amount was reduced to $278 million although it's doubtful that Mrs MacKenzie lost too much sleep over the government taking abig chunk. Quite wisely, she decided to shun the limelight and presumably lived happily-ever-after with her son, Scott.
Jackpot: $587.5 million, Powerball lottery, 28 November 2012
Cindy and Mark Hill from Missouri, shared their substantial winnings with Arizona native, Matthew Good. Although Good requested anonymity, public record laws allowed journalists to expose his identity – an unfortunate turn of events for a very fortunate individual. The Hills were alerted to their jackpot after it was reported that one of the Powerball winners lived intheir state.
Jackpot: $564 million, Powerball lottery, February 11 2015
Marie Holmes of North Carolina was a deserved winner of this particular windfall. Before her lucky numbers came up, the mother of four worked jobs in Walmart and McDonalds in order to support her children, of whom one was sadly stricken with cerebral palsy.
She shared the prize with Andrew Weber, who claimed his winnings as part of a trust, and an anonymous ticket holder from Puerto Rico.
Jackpot: $540million, Mega Millions, July 8 2016
The lucky recipient of $540 million decided to remain anonymous. All that's known is that the winning ticket was purchased in Indiana. Thankfully for the winner, thestate doesn't share the same public record laws with Arizona (pity Matthew Good), which means that the lucky winner still remains well away from the public eye.
Jackpot: $487 million, US Powerball Lottery, July 30 2016
This jackpot was won by a family in New Hampshire. Their attorneys, who collected the cheque on their behalf, stated that the family wished to remain anonymous, but that they intended to do 'great things'.
To illustrate this, it was immediately announced that the winners had donated $100,000 of the prize money to charity and intended to give away more in the future. Quite how this panned out remains to be seen but credit where credit's due…
Jackpot: $448 million, US Powerball Lottery, August 7 2013
Three tickets scooped this prize with Paul White of Minnesota sharing the money with an anonymous winner and a syndicate known as Ocean's 16. Named after a vehicle maintenance garage in New Jersey, the group won a one-third share of the $448 million. Each member of the syndicate received $3.8 million after the taxman had taken his cut.
Jackpot: $429.6 million, US Powerball, May 7 2016
The Smiths from New Jersey, were the only winners of a mammoth $429.6 million fortune. Apparently their lucky numbers came to them in a dream. Just as well then because the eight family members won the single biggest jackpot in New Jersey lottery history. Because they opted for a lump-sum payment, they had around$284 million to divvy up.