Spend, Spend, Spend! – The Story of Vivian Nicholson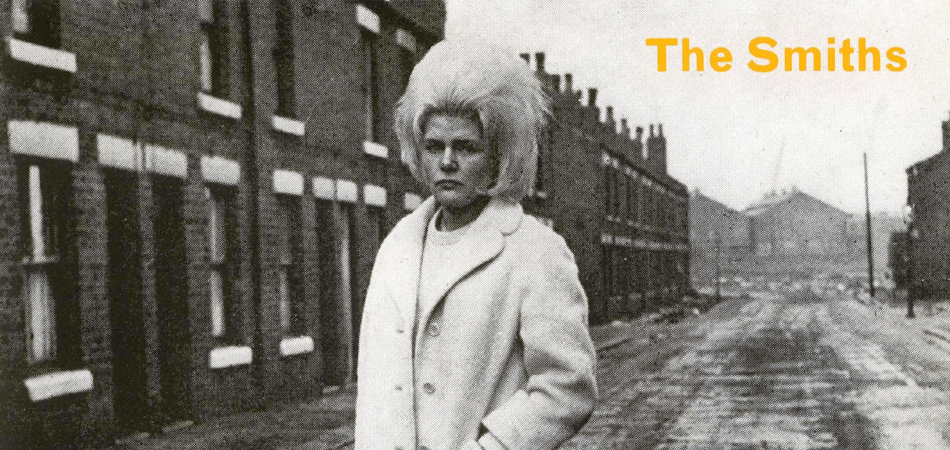 Vivian Nicholson is one of the forgotten icons of the early 1960s. Clouded by the hyperbole of Beatlemania and the excesses of the 'cultural decade', her story is one of fortitude and defiance.
Thrust into the limelight in 1961 following a record pools win, Nicholson brazenly declared her intention to "spend, spend, spend!"And it was in full view of the curious British public that she set about doing just that. Alongside her husband Keith, Nicholson spent lavishly and without abandon before things invariably started to unravel.
Her dramatic fall from grace became the subject of a West End Production and captured the imagination of famed Manchester band, The Smiths. But Viv's tale isn't confined to ebb and flow clichés. There's much more to it than that.
Early life
Nicholson was born Vivian Asprey in Castleford in 1936. Her father, a hard-drinking coal miner, spent most of his time at home due to epilepsy, while her mother suffered from severe asthma.
So Vivian spent much of her younger years scavenging for coal while looking after her siblings. At 14, she left school to work in a local confectionary factory, giving up an art scholarship in the process.
16, she was pregnant and married to local boy Matthew Johnson. However, the marriage was short-lived as Nicholson fell for neighbour and trainee miner, Keith Nicholson.
The Jackpot
By the time she was twenty-five, Vivian had had another three children with Keith. But although times were hard, she'd found stability and happiness. Then, one Saturday evening, her life changed forever. Keith had correctly picked eight scores on the football pools.
After locating the errant ticket, a telegram was sent to the pools company, whereupon the couple were informed of their astounding prize – they'd won £152,300, 18 shillings and eight pence – a huge sum in the 1960s.
Both were duly summoned to London, where they collected the cheque from none other than Bruce Forsyth in front of a baying press contingent.
Winnings
To celebrate their windfall, the couple threw champagne parties and enjoyed all-night drinking sessions in their local pub. Shopping sprees in Harrods became commonplace as did extravagant purchases, including a ranch-like home, a luxury bungalow and a fleet of expensive cars.
The couple also travelled extensively in the US and Europe, meeting Hollywood film stars like Mae West along the way. Nicholson later estimated that at this point she was spending around £1400 a week.
Despite a life of luxury, boredom began to set in for Vivian – without a regular work routine the days became long and tedious. While Keith found various pastimes to keep him occupied, Vivian remained at home with nothing to do.
To make matters worse, people started to gather outside the Nicholson's house every day chanting for hand-outs – in some cases, they were even abusive. Vivian also began to feel increasingly isolated from her friends, of who many had become jealous and resentful. In order cope and to fill the void of a workless life, Vivian spent most of her days drinking.
Fall from Grace
The excesses continued for a number of years before tragedy struck in 1965. Keith, who had become an alcoholic, was tragically killed when he lost control of his car.
Death left Vivian in dire financial straits due to the exorbitantly high estate duties. Creditors declared her bankrupt and judged that all the money, as well as everything she had bought with it, actually belonged to Keith's estate. Despite recouping a few thousand pounds through a legal challenge, she eventually lost it all on the stock market.
Nicholson's fall from grace continued as tragedy and heartache became recurring themes. She first tried relocating to Malta in 1970 but was deported a year later after assaulting a policeman.
Then her third husband, Brian Wright was also killed in a car crash. And when her fourth husband Graham Ellison turned out to be an abusive bully, Vivian attempted to take her own life which landed her in a mental institute. After her second divorce, Nicholson married Gary Shaw. Unfortunately, Shaw also met a premature demise after a drug overdose.
A Comeback of Sorts
Amid the tumult and excesses, darker forces were also at play. As she'd watched her life blossom and then wilt before her very eyes, Nicholson had developed a chronic drinking problem which eventually culminated in a near fatal bout of alcohol-poisoning.
This proved to be something of a turning point, forcing Nicholson to take stock of her life. As a result, she became tee-total, resolving to salvage her tattered public persona, not to mention her lost wealth.
She began by recording a single entitled, "Spend, Spend, Spend" which did little to help her financially. A clothes boutique came next which ran into problems when Vivian started to give the stock away to the poor and needy. But in spite of the false starts, circumstances slowly start to improve.
In 1976 Nicholson joined the Jehova's Witnesses and discovered a new sense of purpose. Faith provided structure, routine and a sense of belonging which had been missing in her life, while taming her often wild and volatile behaviour. She also found time to write her autobiography which was well-received, resulting in a critically-acclaimed BBC play and £60,000 worth of royalties.
Under the Iron Bridge
During this period, Nicholson's uproarious life also caught the attention of Morrissey, lead singer of celebrated Manchester band, The Smiths.
Recognising her striking looks and Northern working-class spirit, Vivian was depicted on some of the band's albums covers, most notably, 'Heaven Knows I'm Miserable Now' and 'Barbarism Begins at Home'. The huge attention garnered by the Smiths led to Nicholson attracting a cult following.
The Final Act
Then in 1998, her life was made into a stage musical. The production, which was based on the earlier BBC play, began in Leeds before transferring to London's West End where Barbara Dickson played the leading role. It was a great success and landed Nicholson a further £100,000 which she also spent.
Home Again
Vivian eventually returned to Castleford and lived in an end of terrace house owned by her son. She worked in a perfume shop for 15 years but was always short of money – her generous nature saw to that. After suffering a stroke in 2011, she was moved to a care home where she lived out her final days. In 2015, following a protracted struggle with dementia, she passed away.
But despite the profligacy, the excesses and the poor investments, Vivian Nicholson managed to secure a top-class education for her children by investing money in a trust fund. Along with her inimitable personality, this remains one of her shining legacies.
When discussing her eventful, outrageous life, she remained defiant and unrepentant. Speaking to the Daily Mail in 2007, some eight years prior to her death, she declared:
"People say I should be ashamed of what I spent my money on, and that I could have done so much more. But when I lost my last 20 grand on the stock market, I did not cry about it. I had a good whack and enjoyed what I did. It may have served me right – maybe I was wild and crazy. But it is my life and I won't be told how to live it."
Title: Vivian Nicholson's Story: A Glimpse into Books, Films, and TV Programmes
Vivian Nicholson's rags-to-riches story has captivated audiences since her husband, Keith, won £152,319 (equivalent to over £3 million today) in the football pools in 1961. Her infamous declaration to "spend, spend, spend" led to a rollercoaster life that was captured in various forms of media, including books, films, and TV programmes. Below is a list of notable works chronicling Vivian Nicholson's fascinating tale:
Books:
"Spend, Spend, Spend: A Biography of Vivian Nicholson" by Felicity Green and Stephen Smith (1978): This biography delves into Vivian's life, exploring her sudden wealth, extravagant spending habits, and the ensuing hardships she faced as her fortune dwindled.
Films and TV Programmes:
"Spend, Spend, Spend" (1977): A BBC Play for Today television drama, this adaptation of Vivian's biography starred Susan Littler as Vivian and John Duttine as Keith. The script was written by Jack Rosenthal and directed by John Goldschmidt.
"Spend, Spend, Spend!" (1999): This television movie, produced by Yorkshire Television, starred Rosemary Leach as Vivian and Bernard Hill as Keith. The screenplay was written by Jack Rosenthal, who had also adapted the 1977 version.
"Viv: The Vivian Nicholson Story" (2000): A BBC documentary that provided an in-depth look at Vivian's life, her experiences with sudden wealth, and the impact of her fame.
In addition to these works, Vivian Nicholson's story also inspired the musical "Spend, Spend, Spend!" with music by Steve Brown and lyrics by Justin Greene. The production debuted at the West Yorkshire Playhouse in Leeds in 1998 before transferring to the Piccadilly Theatre in London's West End in 1999.
Image source: http://chartarchive.org